With the rapid development of economic construction, many industries need the fine pieces materials. The construction waste will produce this or that solid industrial waste in the production and construction . The building wastes cannot be effectively processed and that is really a difficult problem. Then how to process the building wastes? In order to solve the problem, Shanghai Sanme launched a new mobile crushing station, which uses high-tech R&D and production. It is a comprehensive machine integrated with many functions of conveying, crushing and screening. The main equipment used in the fixed sand stone manufacturing line include cone crushers, vibrating screen, impact crusher, jaw crusher and belt conveyor.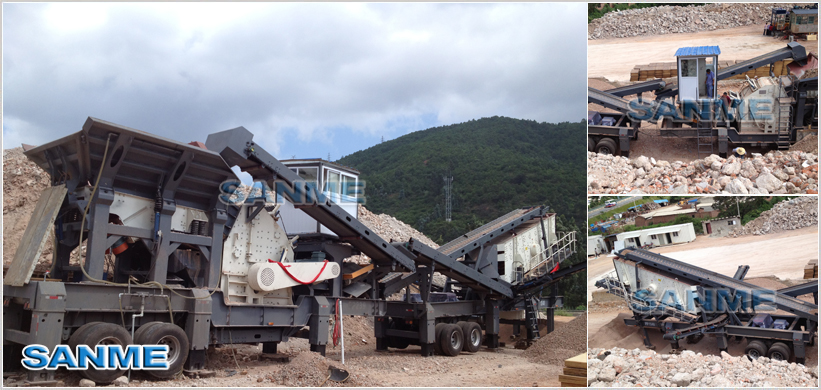 The new jaw crusher that used in new mobile crushing station has many advantages in the treatment of urban architecture. The new machine makes a considerable improvement on the basis of traditional jaw crusher. In the production process, it improves the performance of the machine' s structure, improve efficiency of production, and increase the continuity of the work.
According to the features of the building wastes, the customers can use mobile crushing station, which is able to move freely according to the places of the materials and make the process of the building wastes much simple and more convenient and greatly reduce the cost.