SANME impact crusher is the latest generation crusher designed based on absorbing domestic and foreign advanced technology, combined with the domestic stone industry specific mining conditions. It adopts the latest manufacturing technology, unique structure, finished products are cubic, no tension and fracture, grain shape is quite good, feeding particle size not more than 500mm, compressive strength is not more than 350MPa in the coarse, fine materials (granite, limestone, concrete, etc.), it is widely used in all kinds of ore crushing, railway, highway, power, cement, chemical, construction and other industries. The discharging granularity size can be adjusted, crushing specification is diversification.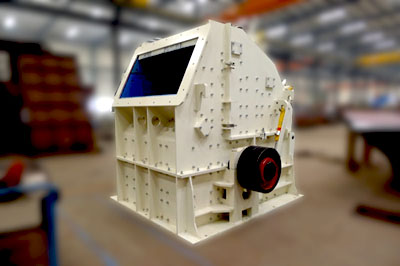 The impact crusher produced by SANME use high strength wear-resistant parts and the key components use national inspection-free products for export. Compared with other crushers, impact crushers are with larger crushing ratio, and can make better use of the rotor's high-speed impact energy. Impact crushers are often used for the coarse crushing, intermediate crushing or fine crushing of limestone, coal, carbide, quartz, dolomite, iron pyrite, gypsum, industrial chemicals and other below medium hard brittle materials. Impact crushers adopt the latest manufacturing technology and unique structural design. The finished products are with the cubic shape without tension and crack.
According to the different requirements of different crushing process, PP series portable crushing and screening plants can form the following two processes of "crushing first, screening second" or "screening first, crushing second". The crushing plant can be composed of two-stage plants or three-stage plants. The two-stage plant consists primary crushing plant and secondary crushing plant, while the three-stage plant includes primary crushing plant, middle crushing plant and tertiary crushing plant, each of which is of high flexibility and can be used individually.
With the increasing demands of construction aggregate, SANME impact crusher, quartz crusher has made an rapidly growth in technology, and has made great contribution to development of many mines in the world.